Frisco Pediatric Dentistry
Start Early for Your Child to Develop the Best Oral Health Habits
When kids build positive associations with the dentist at an early age, it can set them up to have a healthy smile for life. At Frisco's Dentists we encourage parents to bring in children as young as two years old for routine checkups. Dr. Neal, Dr. Beatty and the rest of our friendly dental team will provide easy-to-follow instructions for at-home care that kids can do themselves and offer encouragement at each visit.
When you choose our office, you'll get: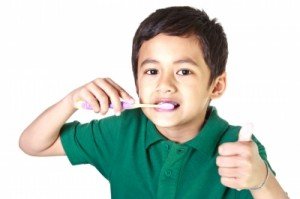 A family-owned practice
More than 20 years' experience
Caring and personable staff
A friendly, award-winning dentist
Our warm and welcoming atmosphere can help quell fear and anxiety, turning dental visits into positive experiences. We treat our patients like part of our family. Learn more about why patients love us so much by reading our reviews!
Frisco Pediatric Dentist vs. Family Dentist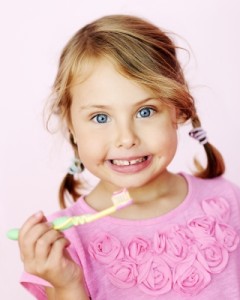 Some parents want to know the benefits of taking their child to our family dentist instead of a pediatric dentist in Frisco. Generally speaking, the specialized learning a pediatric dentist completes only becomes advantageous if your child has unusual or extreme problems or conditions.
On the other hand, a family dentist like Dr. Neal and Dr. Beatty become familiar with the whole family, which can help identify issues that are genetic or may have resulted from some other aspect of family life.
We love being a part of a child's dental health care, from the time they get their first baby teeth until adulthood and beyond. Scheduling appointments, keeping track of insurance, or obtaining records can be more convenient when everyone in the family has the same dentist, as well.
At Frisco's Dentists, we offer comprehensive pediatric dentistry in Frisco and emphasize the importance of early dental visits to establish a lifetime of good oral health habits. We strive to create a positive atmosphere to reduce fear and anxiety associated with dental visits.
We can't wait to provide your children with exceptional dental care! Call today or contact us online to schedule an appointment for Frisco pediatric dentistry!
Experienced Professionals
"I trust them and remain loyal."

- Melissa S.

"I trust the integrity of Dr. Neal and his team completely."

- Lyne D.

"I highly recommend Dr. Neal to anyone who is looking."

- Jerah H.
Office Hours
Monday - Wednesday:
8 am - 5 pm
After hours available by appointment only